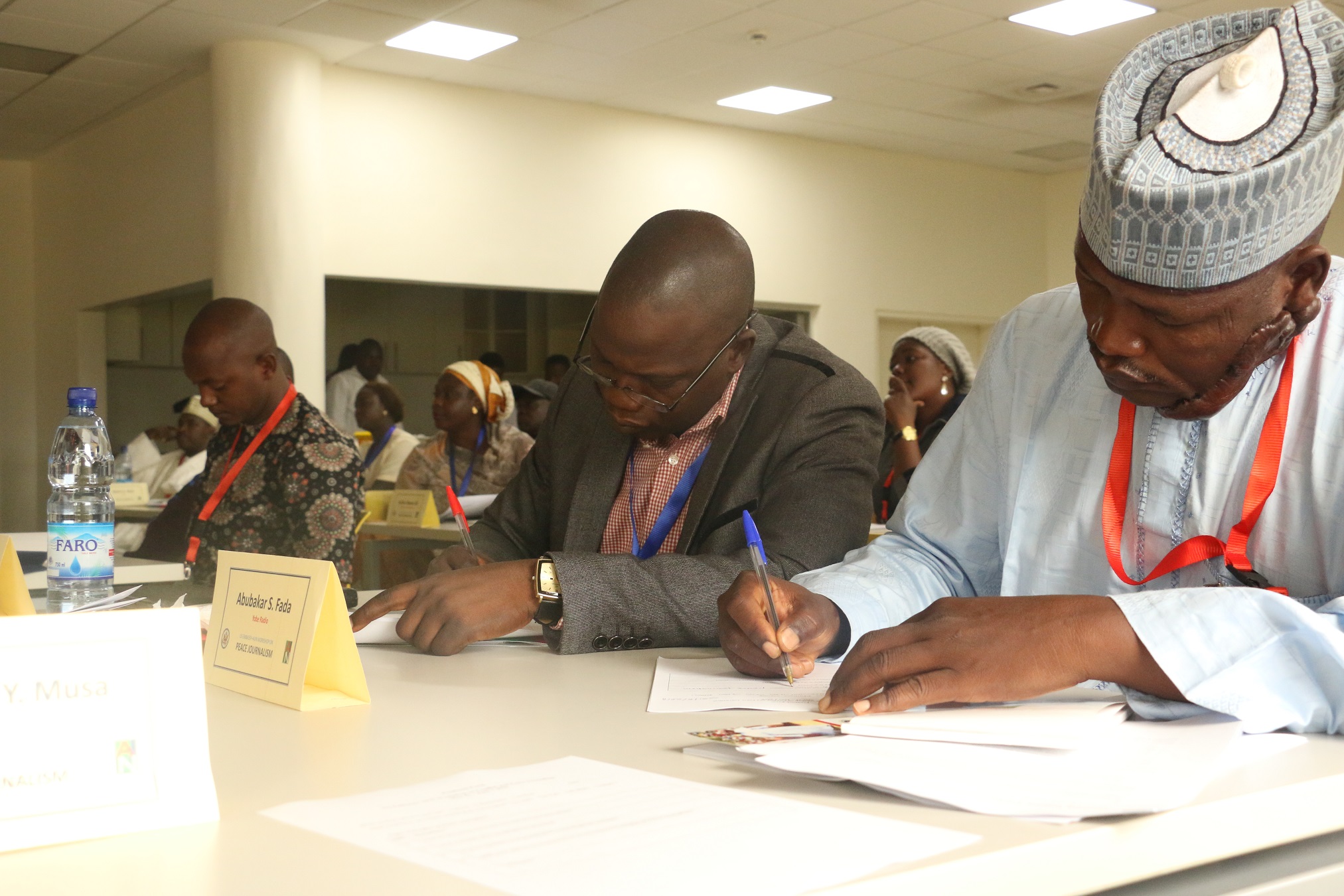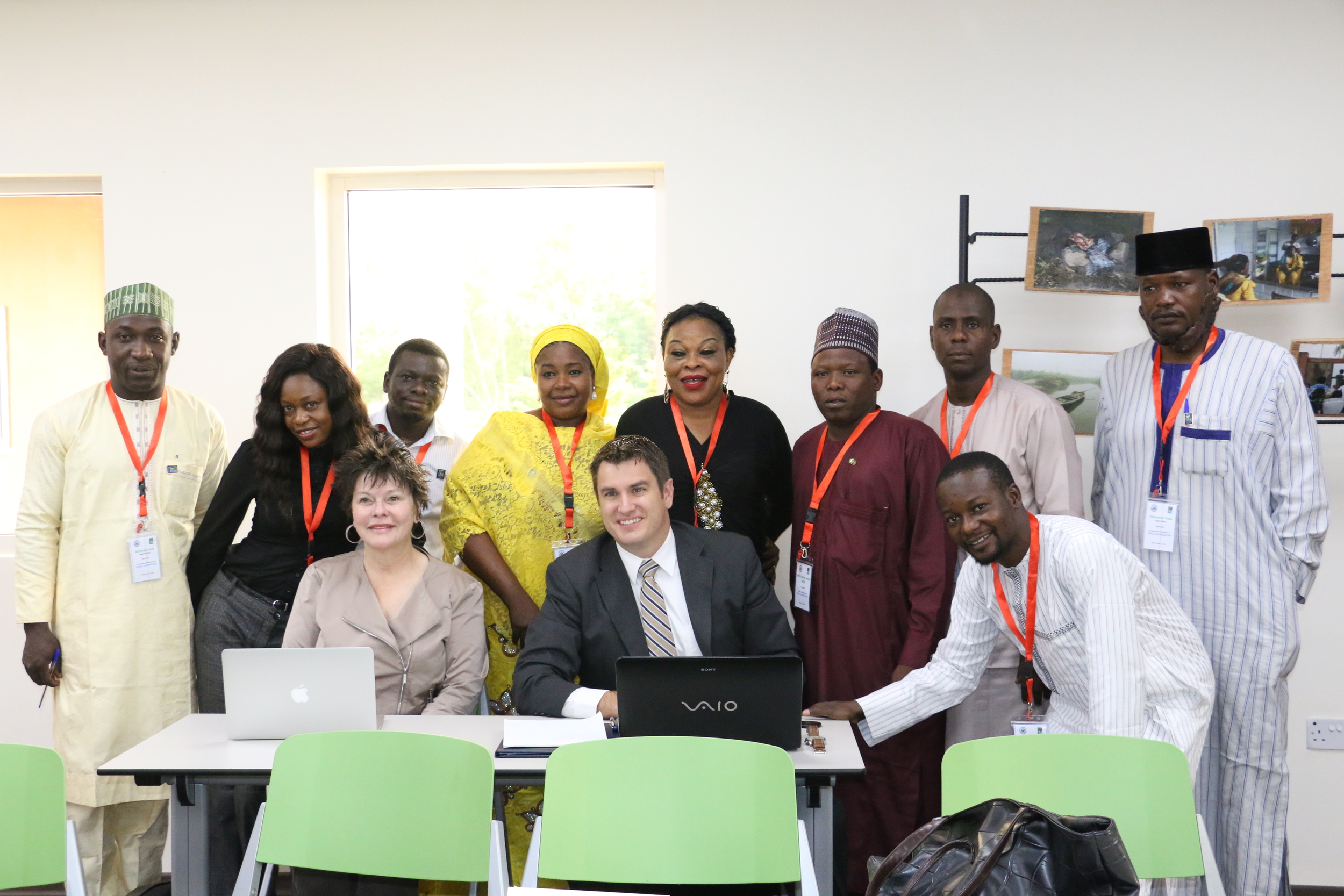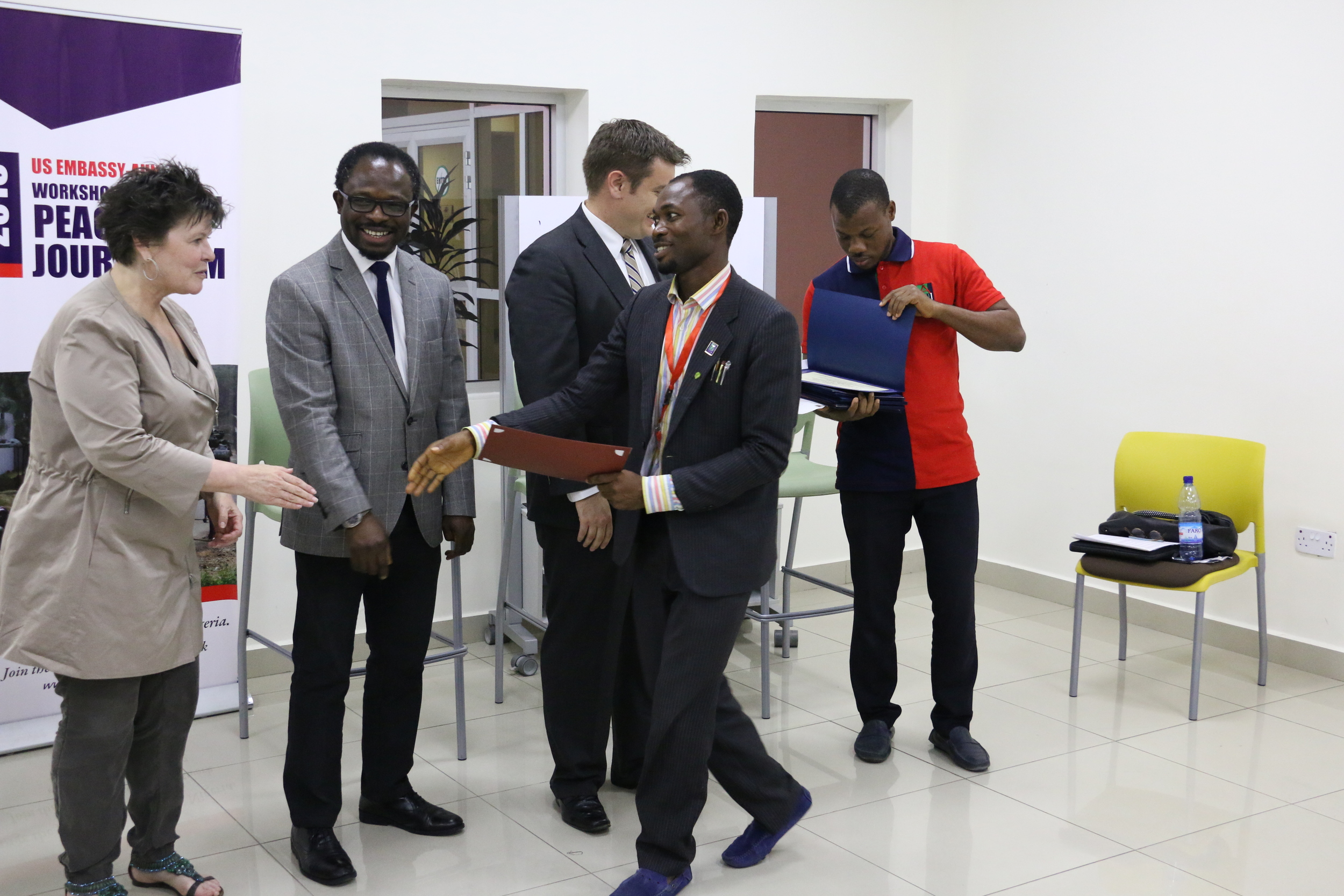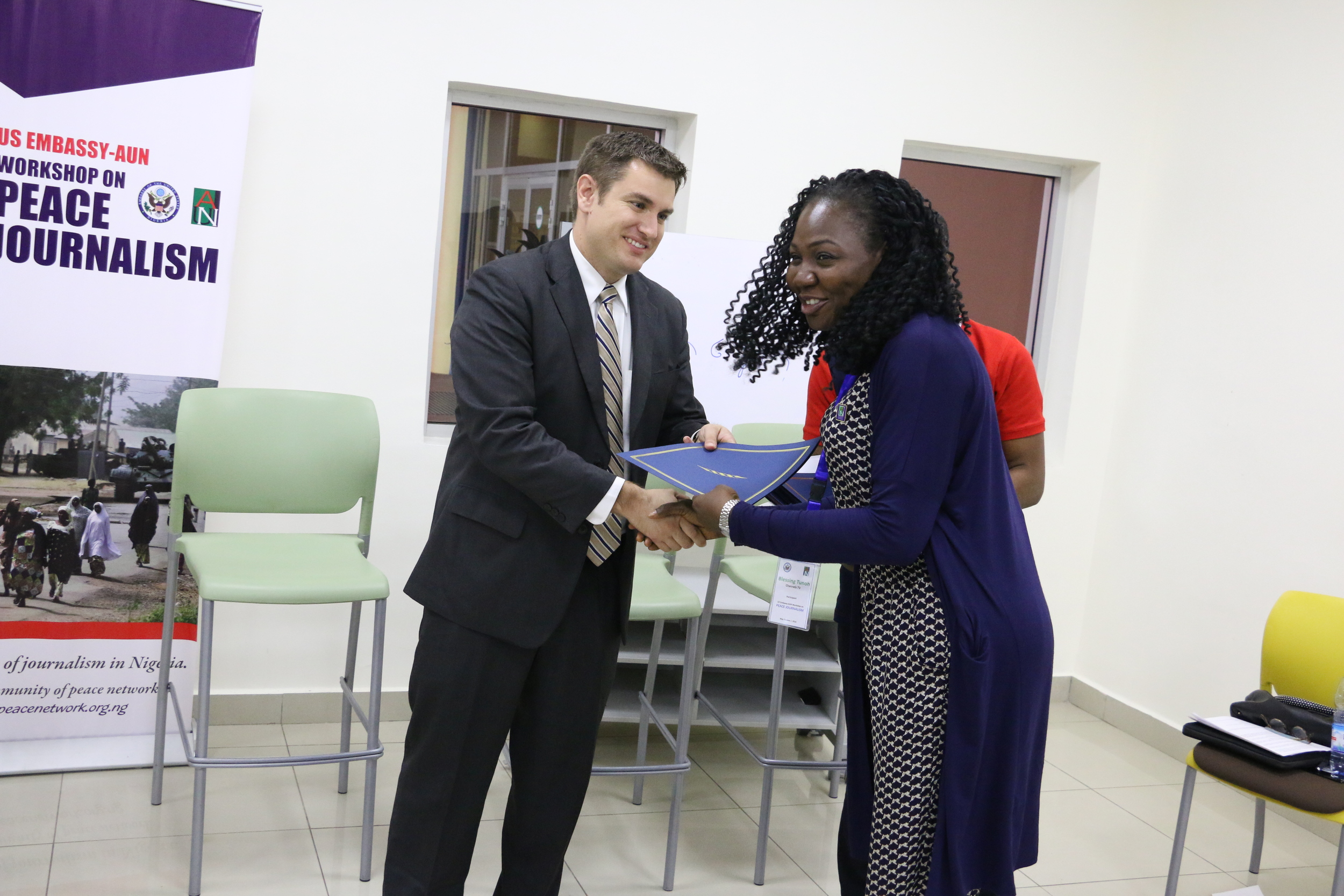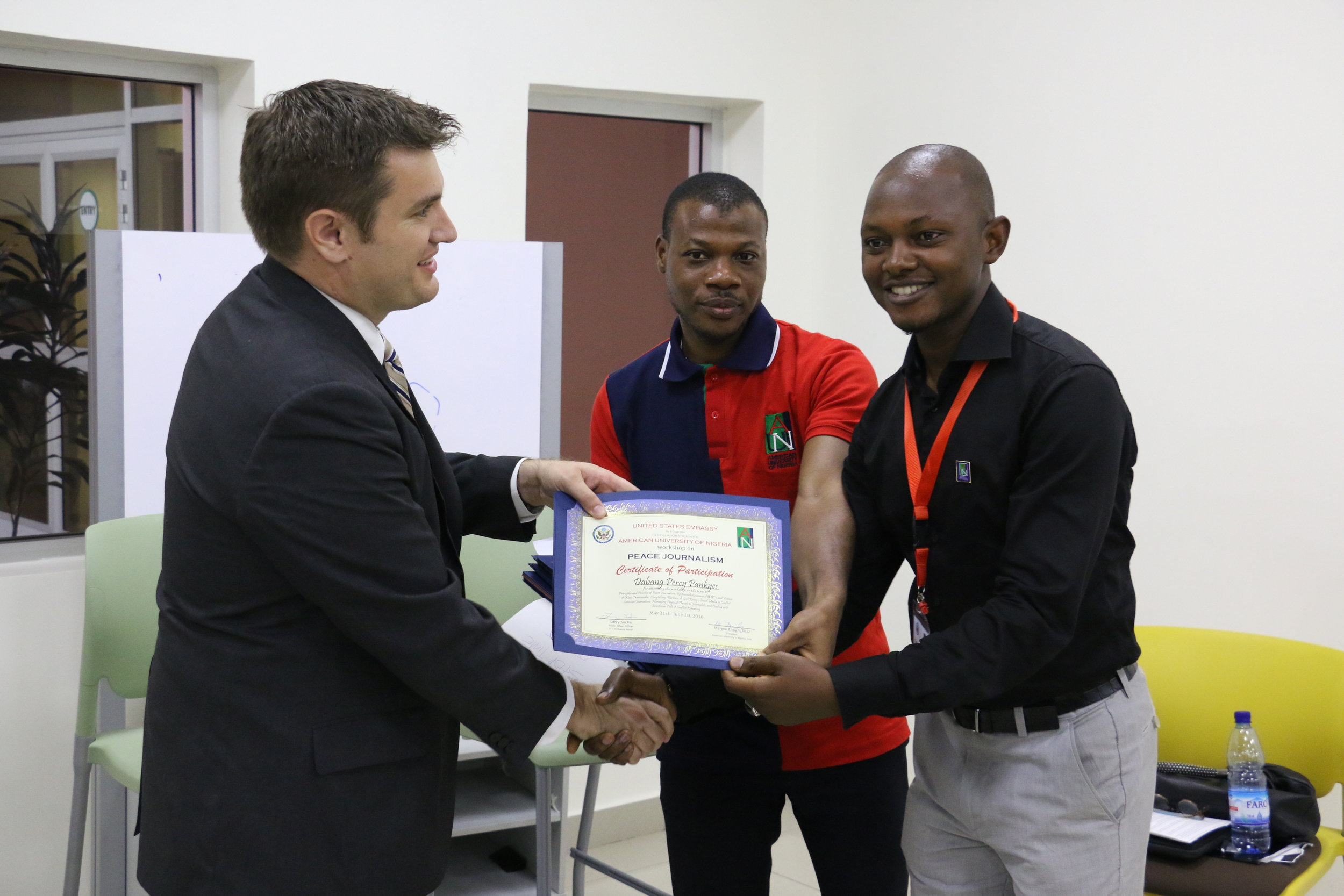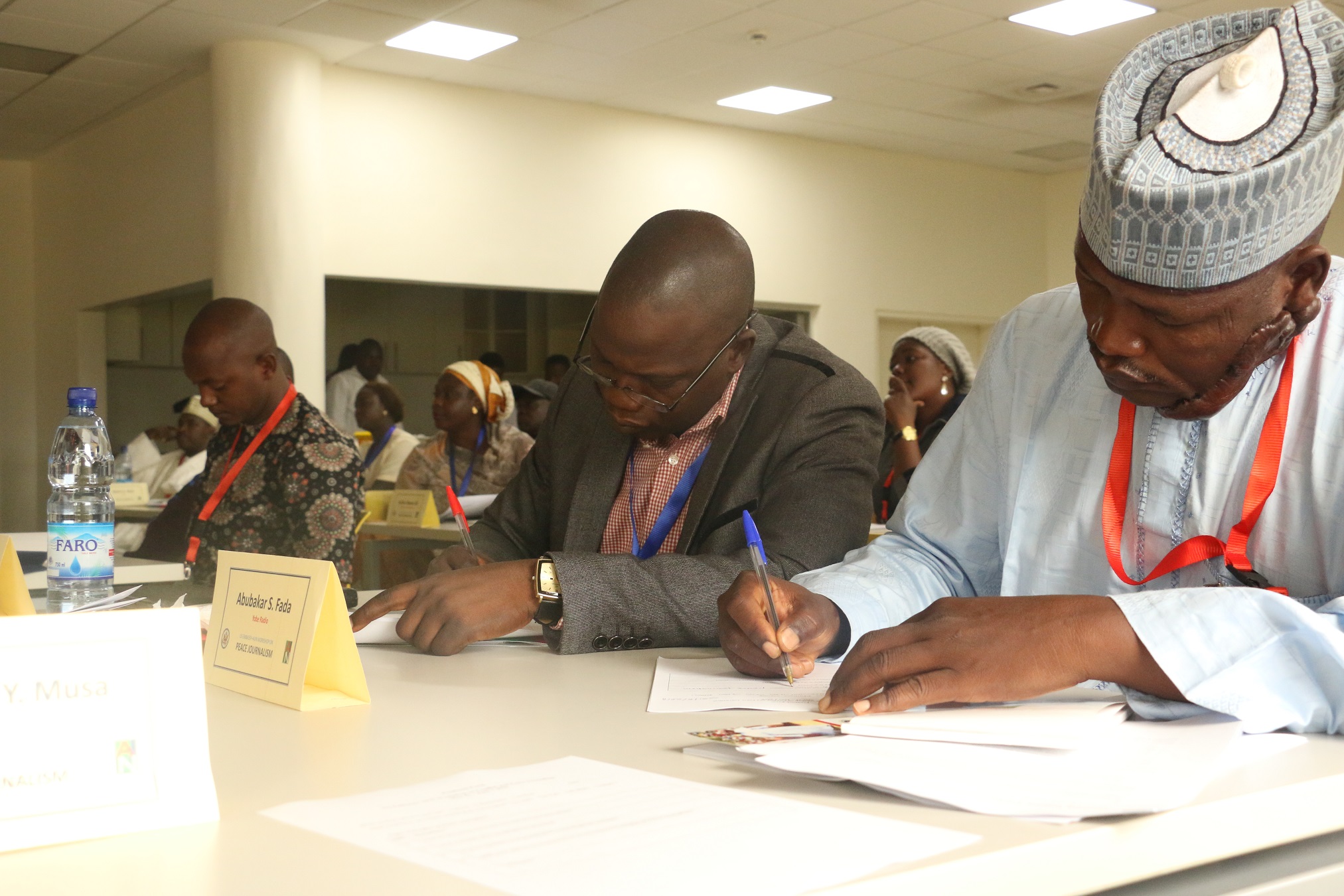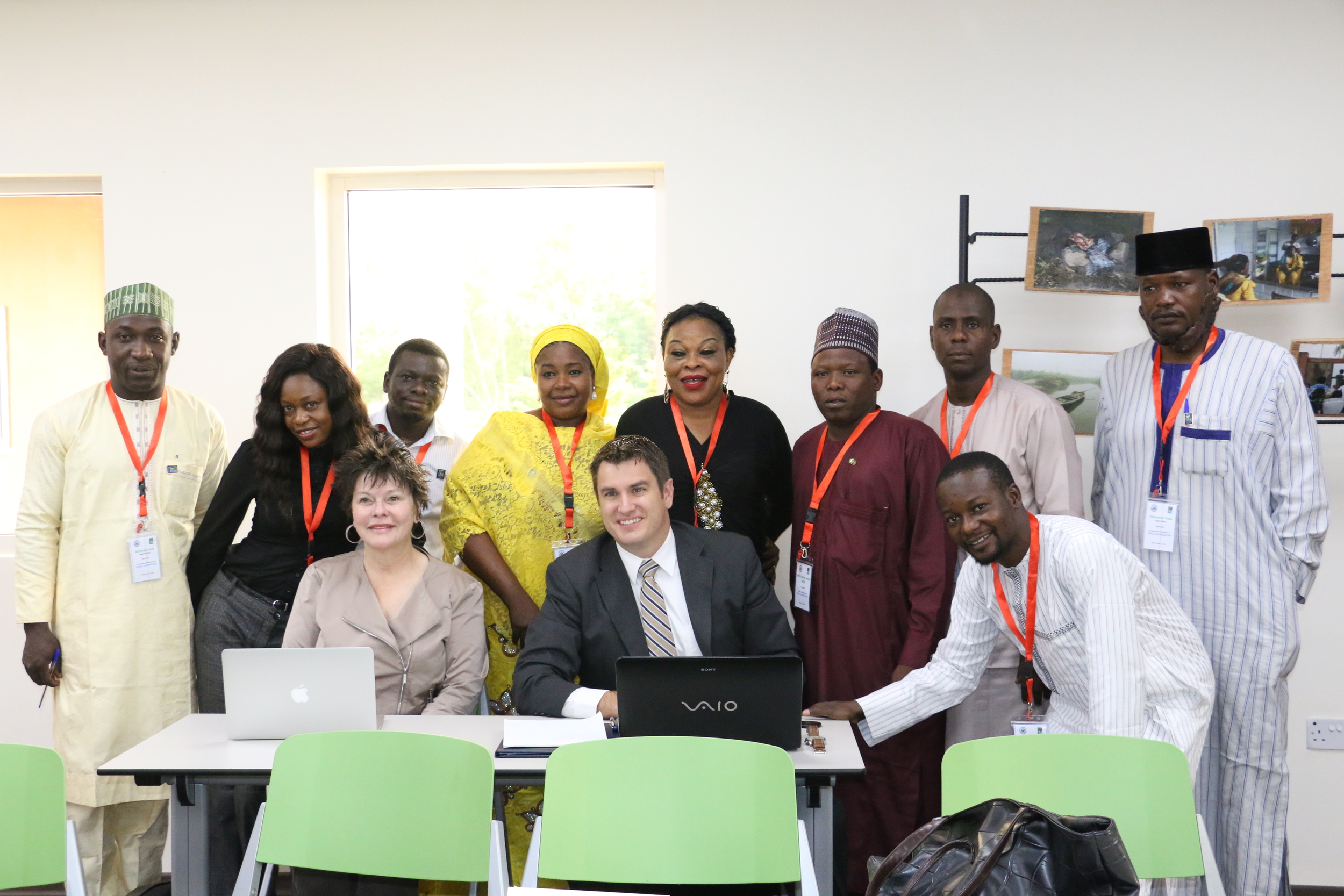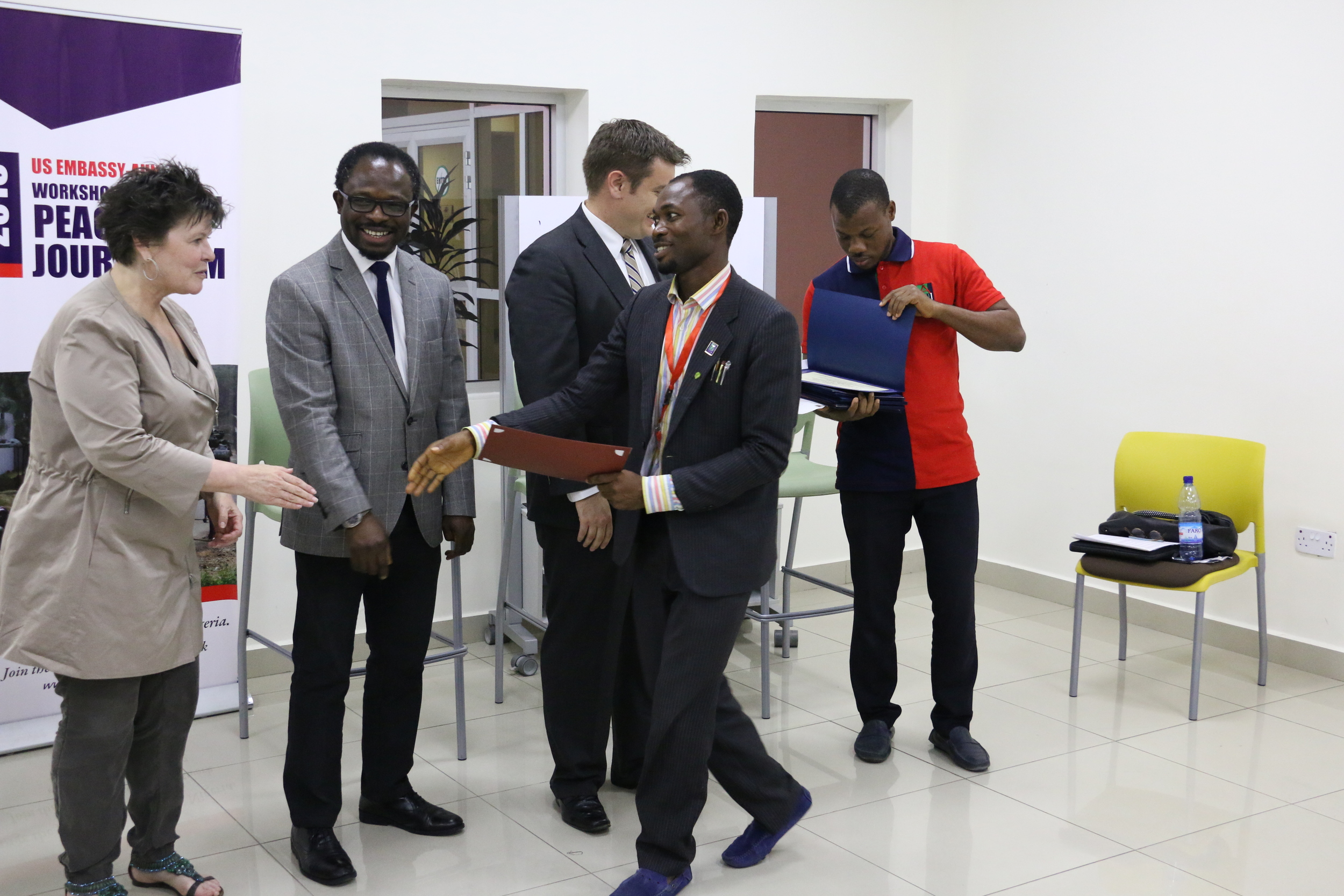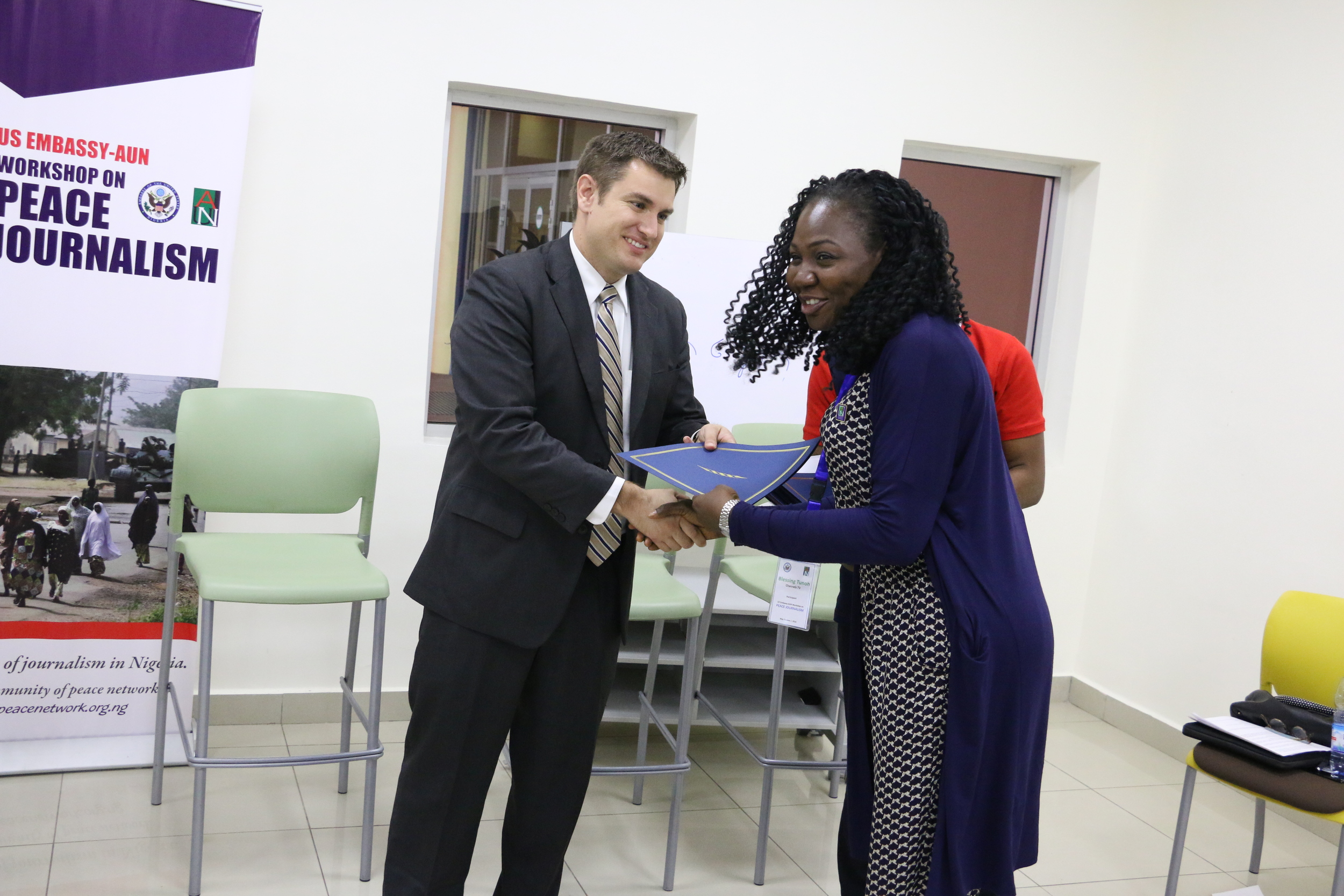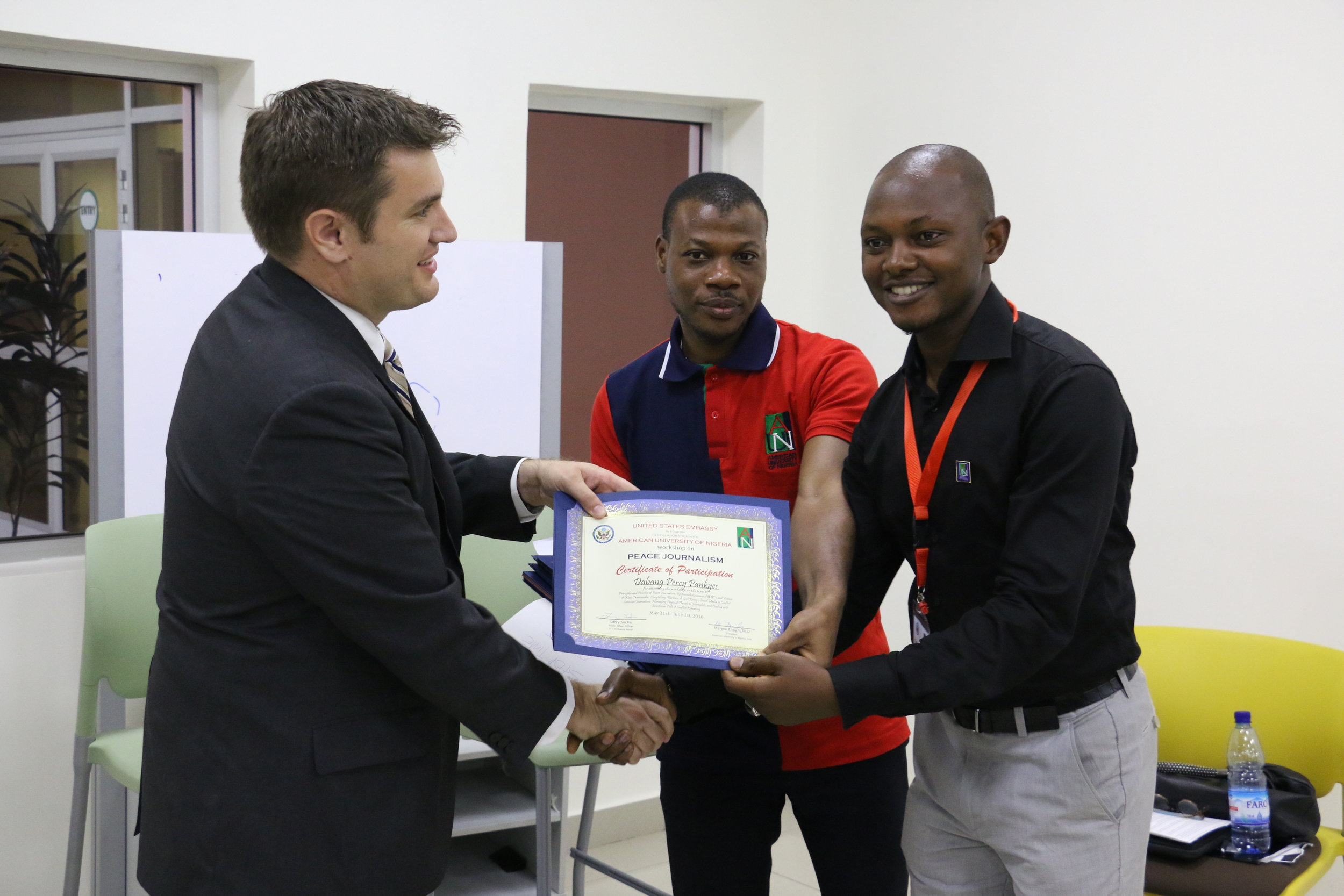 At The US Embassy - AUN Peace Journalism Workshop
The recently concluded US Embassy-AUN Workshop on Peace Journalism was designed for Journalists, (including reporters and editors) in any government or privately owned media organization in Nigeria who were interested in strengthening the skills required to report violent conflicts and peace initiatives more creatively.
During the 2-day program, participants learnt the most recent advances in Peace and Conflict reporting from leading experts and developed the skills required to bring about real change. The following list of objectives was covered during the workshop
· Principles and Practice of Peace Journalism
· Responsible Coverage of IDPS and Victims of War
· Trans-media Storytelling: The Case of Girl Rising
Workshop Facilitators :
· Prof. Judith Matloff, Columbia University Graduate School of Journalism
· Prof. Jacob Udo-Udo Jacob, American University of Nigeria
Participants were also encouraged to join the Peace Journalists Network Community where they will connect with a global network of journalists, religious leaders, local people, development professionals and scholars working on peace building and development initiatives. To download materials from the workshop click here.